If you're on the market for an outsource company to develop your SaaS product, you've probably noticed that you have access to any number of companies. With so much variety, across several countries, settling on one can be challenging. Check out these tips to help you narrow down your options and ultimately hire a firm that meets your project needs.
1. Do your homework & prepare as much as you can

This step may seem obvious, but you'd be surprised how many entrepreneurs begin to look for outsourcing companies without having a clear idea of what they need. In order to avoid this frustration, be prepared. Write out what your requirements are, have mockups of your product handy. When talking to potential companies use your mockups as a guide to indicate where exactly you need their services. Most likely, your product also will require a user flow, so have that on hand as well.
2. Talk to management & development teams

Getting on a call with a company's management is necessary for a few reasons. First, it lets the company know you're serious and invested in your project, which is crucial should you settle on this firm. Also, talking with management is a good way to get to know their work style, what languages they are most comfortable communicating in, etc. To get to know their approach, ask them how they handle projects like yours and if they can show you any similar case studies.

Moreover, you'll want to know how many people will be working on your product. If you choose to work with the firm, you should go one step further a schedule calls with those team members. Be sure you know the structure of the company and have a direct line of communication to one point person to stay efficient.
3. Explain your goals and vision

Another important point during your communication with the outsourcing company is to share your goals and vision. Take this step seriously. Your goals are what you want to achieve with your product and what problem it addresses/solves. Sharing your vision is no less important. This is less technical and more about sharing what drove you to create the product.

When teams see they are working on a project that creates value, they are that much more motivated. Share what inspires you, but be frank in your discussions. Teams are much more dedicated when they know that you are clear about future steps or honestly unsure about some points. Having an open dialogue will provide a solid foundation for work. Basically, be a normal human being and people on the other end will respond in kind.
4. Pricing is an important factor, but not the most

Naturally, you will be budget-conscious when developing a new SaaS product. However, it's important to also keep in mind the quality of your product and the service level the company is going to provide. If a couple of extra dollars saves you headaches and poor communication or, even worse, poor results — of course, it's worth it!

To keep everything organized and make the best decision, compare the estimations you get from different teams. The easiest way to tackle this is to shortlist the ones whose estimations fall in the medium range (i.e. not the cheapest and not the most expensive).
5. Be open to opinions and suggestions

Talking to an outsider looking in on the project is very helpful even if you don't end up partnering with them. An objective fresh perspective can often shed light on points you may want to clarify in your mockup. Maybe while on a call, you realize there are some questions about your product that still stump you or that are hard to communicate. This is an indicator that you need to go back and simplify what it is your product is trying to achieve or what you expect from the development team.

Take note of how they see the product development cycle progressing, the technical stack they are going to use, and the reasoning behind it.
6. Ask for a paid trial task

Finally, once you've developed a rapport, request a trial task. This will help you gauge the quality of work and provide yet another motivation point for the company. Some examples of what you might ask for can be, to prepare a project plan or technical architecture or UI/UX for one page. Tailor the task to the type of service you need the team for. This will give you a much better understanding of how they work, communicate, and cooperate.
Summary

All in all the success of any product nowadays is more about how the idea is realized not just the idea itself. The team you will select for your product will greatly influence your success. Sometimes that impact is very visible (e.g. resolving technical issues, slow development vs. fast) and sometimes it can be very minute like technical solutions that contribute project growth and scalability factors.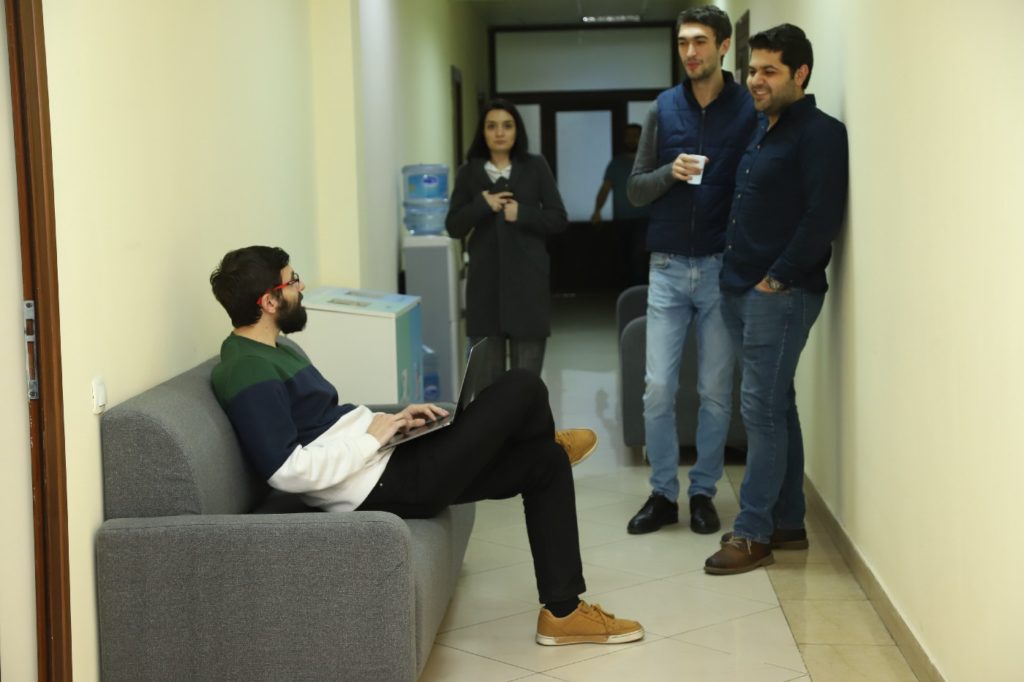 Keep it real, be honest in your conversations and you're sure to find the best team for your project.